River Clean-up
2020 Winooski River Cleanup has been cancelled due to pandemic complexity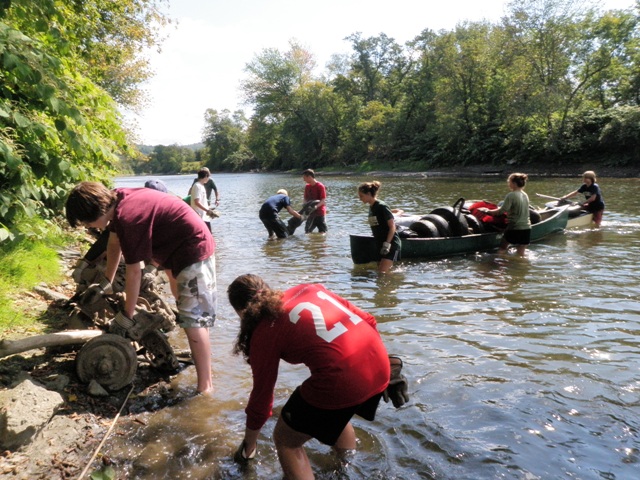 September is Vermont River Cleanup Month, and Friends of the Winooski has been pulling trash from the rivers at several sites in and around Montpelier for more than two decades. We would love your help!
We use canoes to collect garbage from the river. If you have an old aluminum boat that you don't mind filling with tires and scrap metal, we'd love to use it.
Please come prepared to get dirty! Wear appropriate clothing, including shoes that can be worn in the river; bring a snack and water, gloves (if you have them) and protection from the elements. This includes both sun and rain.
If you have questions, please contact Shawn or Michele by email [firstname] at winooskiriver.org.
Meet at Montpelier City Hall, 39 Main St., Montpelier, at 8:30am.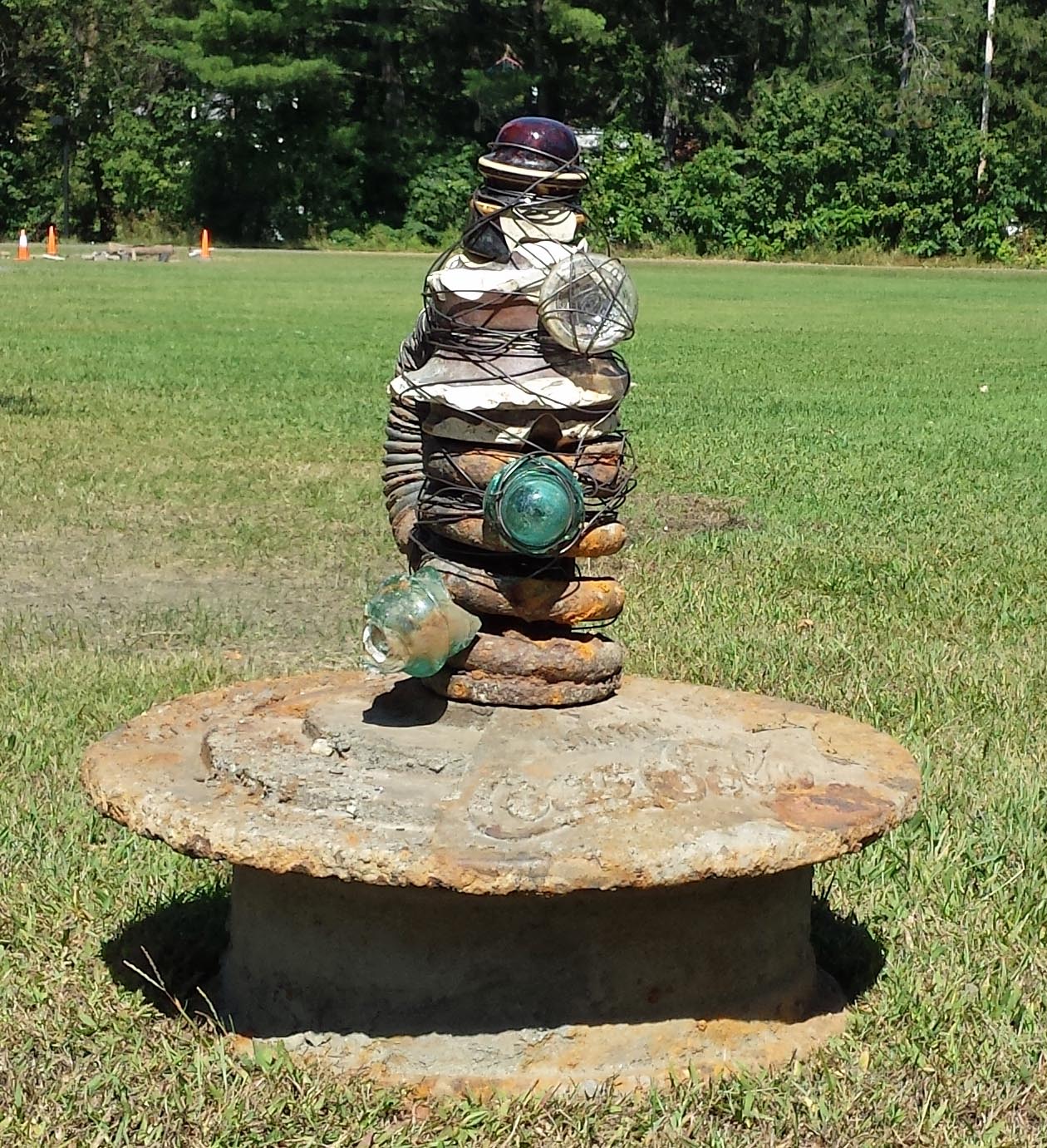 A sample of student river junk art!