River Clean-up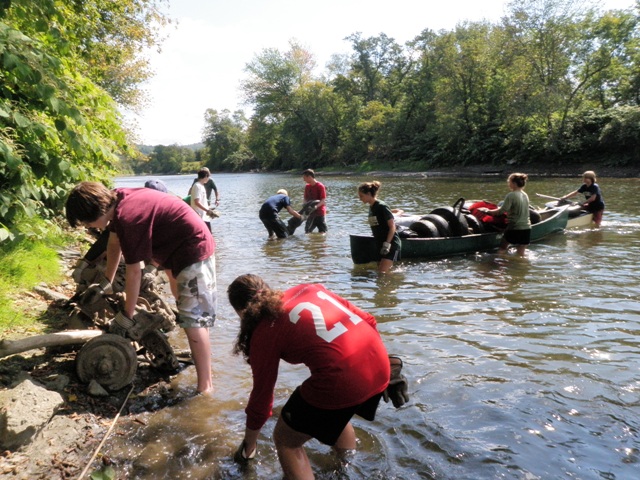 September is Vermont River Clean-up Month, and Friends of the Winooski has been pulling trash from the rivers at several sites in and around Montpelier for more than two decades. We would love your help!
We use canoes to collect garbage from the river. If you have an old aluminum boat that you don't mind filling with tires and scrap metal, we'd love to use it.
Please come prepared to get dirty! Wear appropriate clothing, including shoes that can be worn in the river; bring a snack and water, gloves are reccomended, and protection from sun or rain. Note that the river access spots and river beds can be steep, extremely slippery, rocky, and uneven.
If you have questions, please contact Shawn or Michele by email [firstname]@winooskiriver.org.
The event takes place the first Saturday after Labor Day, each year. Meet at Montpelier City Hall, 39 Main St., Montpelier, at 8:30am.
Youth (14-18) who want to participate in either the Montpelier or the Barre cleanup without a parent present MUST bring a liability release form signed by their parent to the event. People younger than 14 must be accompanied by a parent throughout the event.
Click here to print a blank liability form to fill out by hand
Click here for a fillable liability form which you will print after completing it on your computer
New! City of Barre Clean-up! Co-hosted by the new Barre River Access Task Force. Saturday, September 24, 2022. Meet at City Hall, Barre. For more information about the Barre Clean-up, contact [email protected].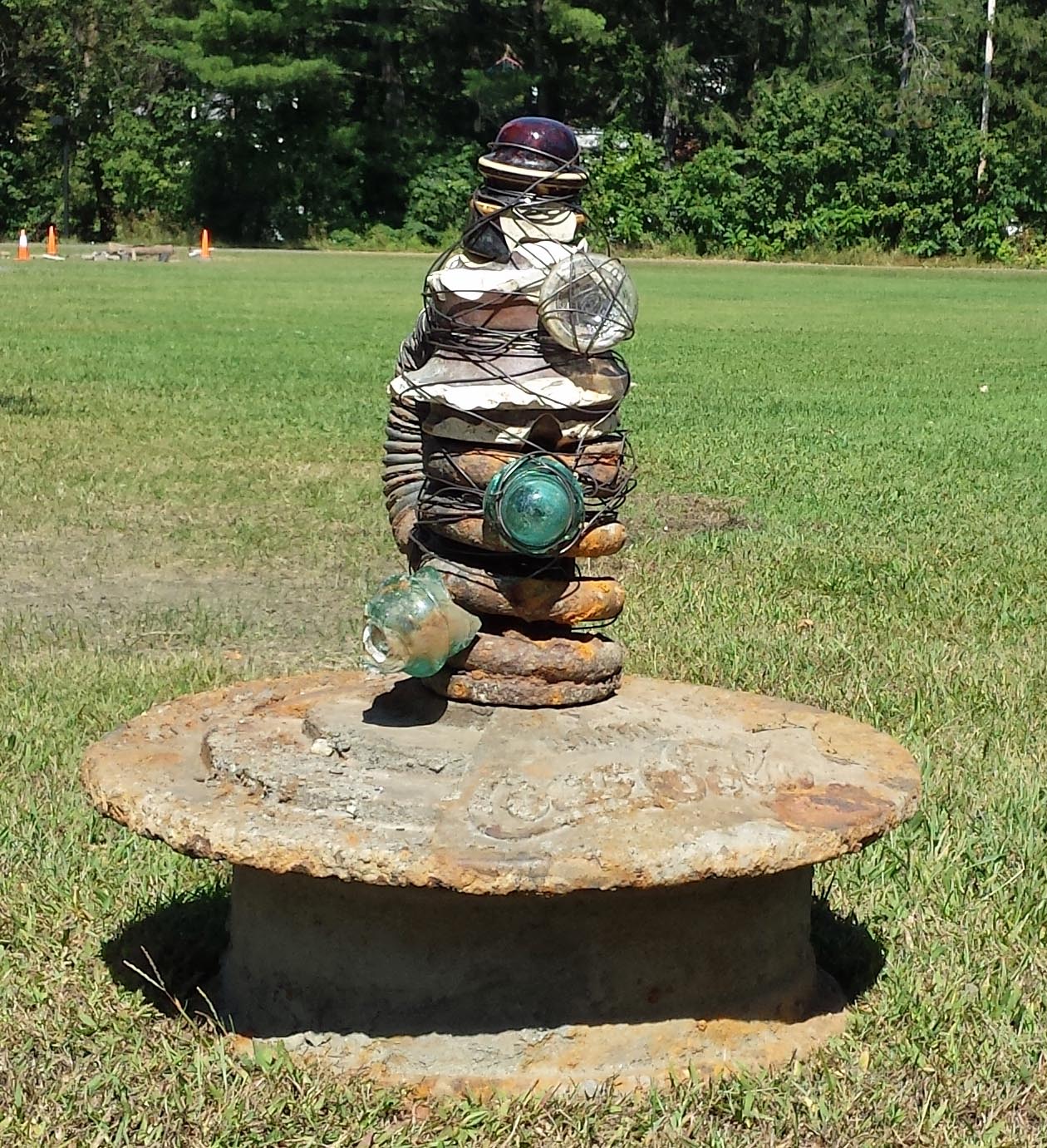 A sample of student river junk art!