Public Access Improvement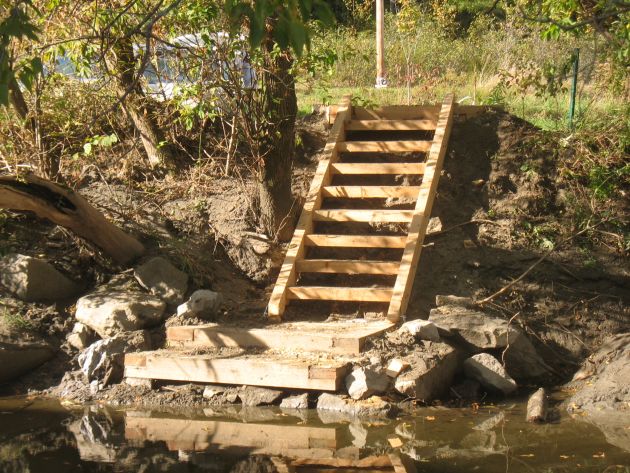 The Friends are working to improve paddling access throughout the watershed. In 2012, we completed a paddling access study of the Winooski RIver and its tribuatries.
As of 2013, we have completed two new access points at the Plainfield Co-op and at Martin Bridge in Marshfield (right). We are currently working with a group of individuals and organizations to improve the access below the Winooski One dam in Winooski.
If you have feedback on the study or information on the following questions. Please get in touch.
Do you know of a public access point that has erosion problems and could use improvements? If so let us know the location (road, side of the river, and whether or not you need fishing or boating access.)
Where would you like to see access points? Please list a detailed description of the location and what sort of access you'd like to see (fishing or boating.)