Camp Wihakowi Dam Removal Design
Notes from May 7, 2018 Site Visit and Answers to Questions
The structure and surrounding property is owned by Lisa and Jonathan Burr, who operate The Woods Lodge.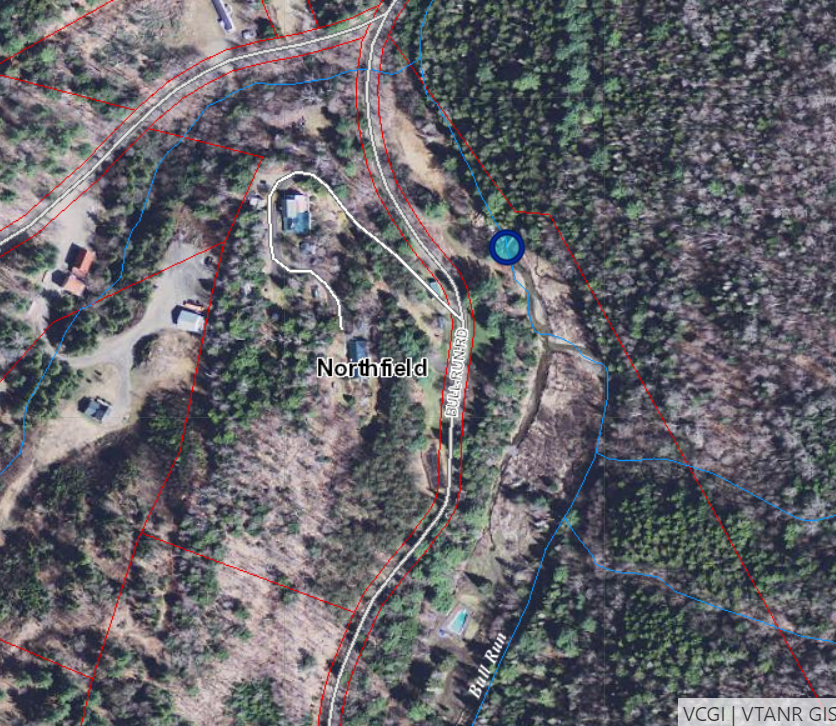 Landowner goals include maintaining accessibility and aesthetics for B&B guests, and maintaining in-ground swimming pool (see aerial view, upstream of dam).
Overall goals are ecological restoration and improved passage for brook trout.
The budget available for feasibility and design is $40,000; most of this must be expended by mid-September. Funding sources include the State Watershed Grant program and the Ecosystem Restoration Program. With regard to permitting, it is anticipated that interaction with permitting agencies will need to occur as part of the design project, but that final permitting will fall under the construction phase of the project.
Construction phase funds are not yet in hand; construction phase budget will follow from recommendations developed in design phase. The Nature Conservancy has applied for NFWF funds for implementation; Friends of the Winooski River anticipate also applying for ERP funds; additional support may be provided by US FWS.
FWR has not done any scientific assessment or scoping or feasibility analysis for this project.
FWR does not know the extent of the original impoundment.
There is knotweed present in the impoundment area, and management of the soil will have to take this into account.
Final design should include a site restoration plan.
Northfield Historical Society has shared a few photos of the original reservoir: