2017 Winooski Pedal and Paddle - Sunday, July 23rd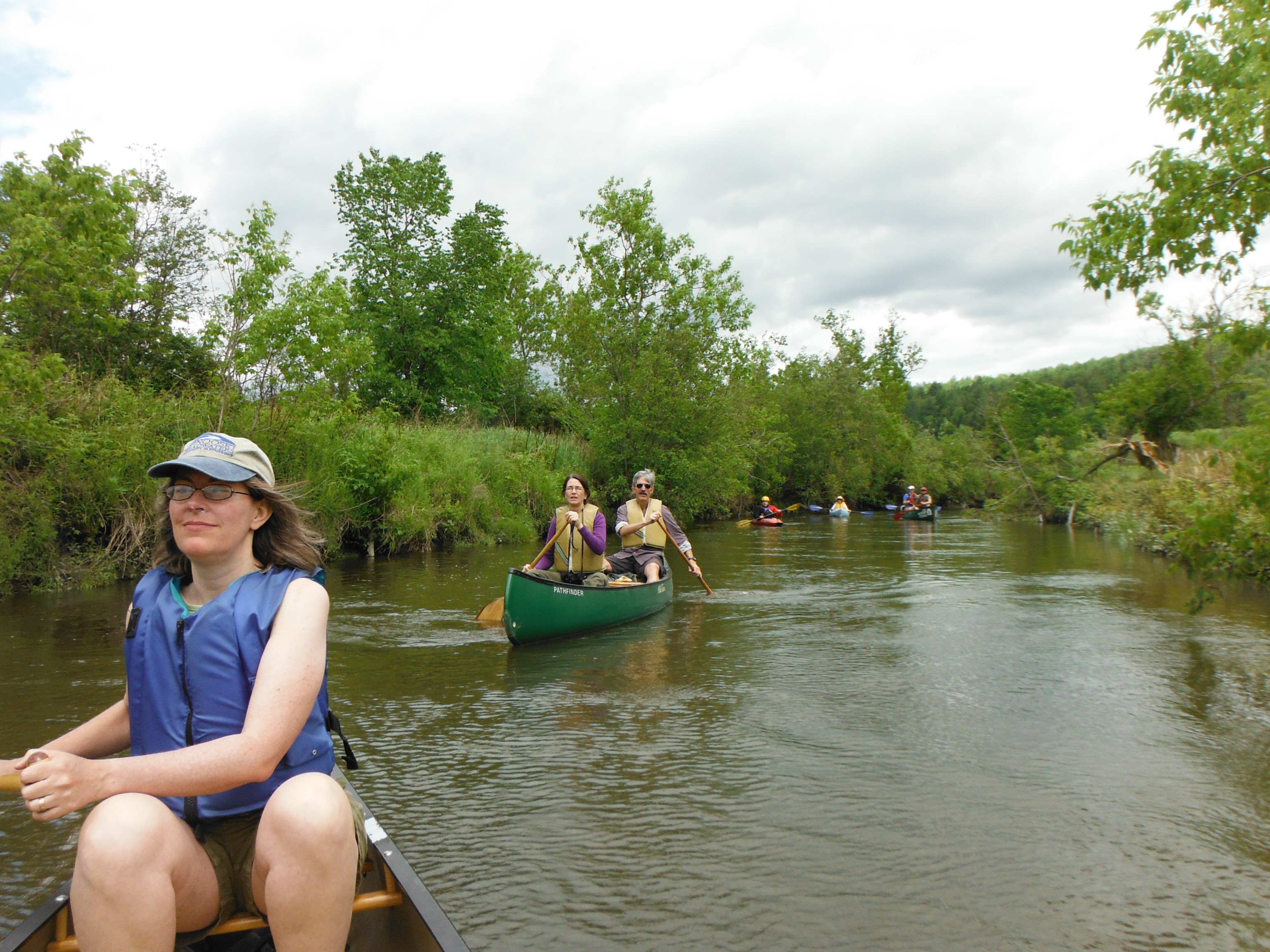 The Friends is partnering with the Winooski Valley Park District and the City of Winooski to create this new event in 2017.
After leaving their boats at the launch site in Winooski, participants will go to the Ethan Allen Homestead in Burlington for start of the "pedal" portion of the event. The approximately 4 mile pedal is predominantly on dirt paths and roads along the river through the Intervale to Winooski. In Winooski, folks will launch in canoe or kayak and paddle back to the Homestead on the Winooski River, as it winds through the beautiful Intervale. (Bikes and watercraft will be guarded at Winooski launch site by our volunteers.)



Bring a picnic lunch and enjoy the beautiful grounds at the Homestead. There will be music and fun educational programs by the Friends and WVPD staff. This laid back event will appeal to families and adults alike!
VOLUNTEERS ARE NEEDED! Volunteers help us run successful events. Many jobs are available on our signup page. Help with the biking portion, the paddling portion, or general event logisitics at the Homestead.
Registration fees are: $20 (ages 17 & up); $12 (ages 10 to 16); free under 10. All proceeds go to protect and restore the Winooski River watershed.
For more information and to register, click the button below or visit www.winooskirec.com. For questions call or e-mail Alicia Finley, Winooski Parks & Rec Manager at (802) 777-1621, afinley@winooskivt.org.

More details will be provided upon sign-up.
Note: This event will have a cap of 100 participants.
Pedal and Paddle Rules
Coast Guard approved, over-the-shoulder, correctly sized life jackets must be worn at all times when on the water.
Correctly sized helmets must be worn by all participants when biking.
You must be at least 17 years of age to paddle your own craft without an adult present. You must have consent of parent or guardian if under 18 years of age and paddling without an adult.
No alcohol will be allowed on any cycle or in any watercraft.
No animals will be allowed on any cycle or in any watercraft.
ALL canoes must meet ACA WW Open Canoe Specifications.
Cancellation Policy
No refunds will be issued for a cancellation less than seven days before the event. Prior to that, a 75% refund will be issued.
This is a rain or shine event. If there is lightning in the area, the water portion will be delayed until the storm has passed. No refund will be issued for a day-of cancellation due to weather.

Thank you to the Intervale Center, Magic Hat Brewing Company, and Ben & Jerry's for sponsoring our Pedal and Paddle event!