2018 Winooski River Clean-up! Saturday, September 8th, 8:30am-noon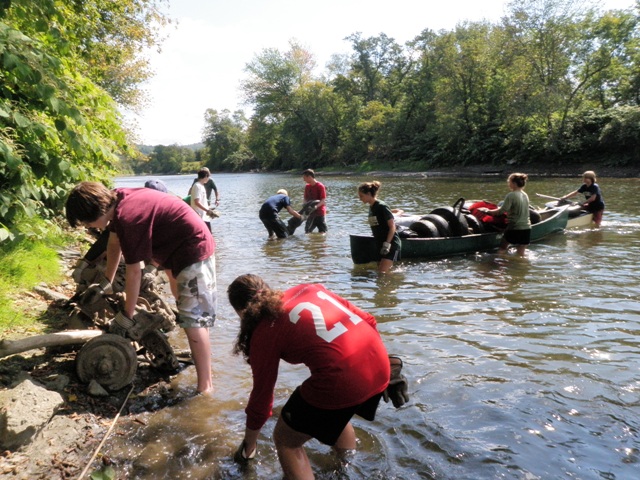 September is Vermont River Clean-up Month. Volunteers are needed to help us pull trash out of the Winooski RIver. There will be several sites in and around Montpelier. We will use canoes to collect garbage from the river. Some of the trash will be transported to Montpelier School for Junk Art sculptures.
Please sign up here:http://signup.com/go/dZGmuTv. Please come prepared to get dirty. Wear appropriate clothing; bring plently of food and water, gloves (if you have them) and protection from the elements. This includes both sun and rain.
Meet at Montpelier City Hall, 39 Main St., Montpelier, at 8:30am.
A sample of student river junk art!