Four Rivers Fund
The Friends have established the Four Rivers Fund to support and expand our work in the Barre Montpelier area. Urban areas, with their roads, roofs, parking lots, and lack of vegetation along streambanks, are hard on river ecosystems. These alterations contribute many pollutants to the river, increase flooding and dramatically alter habitat. We need your support to address these impacts! Donate here.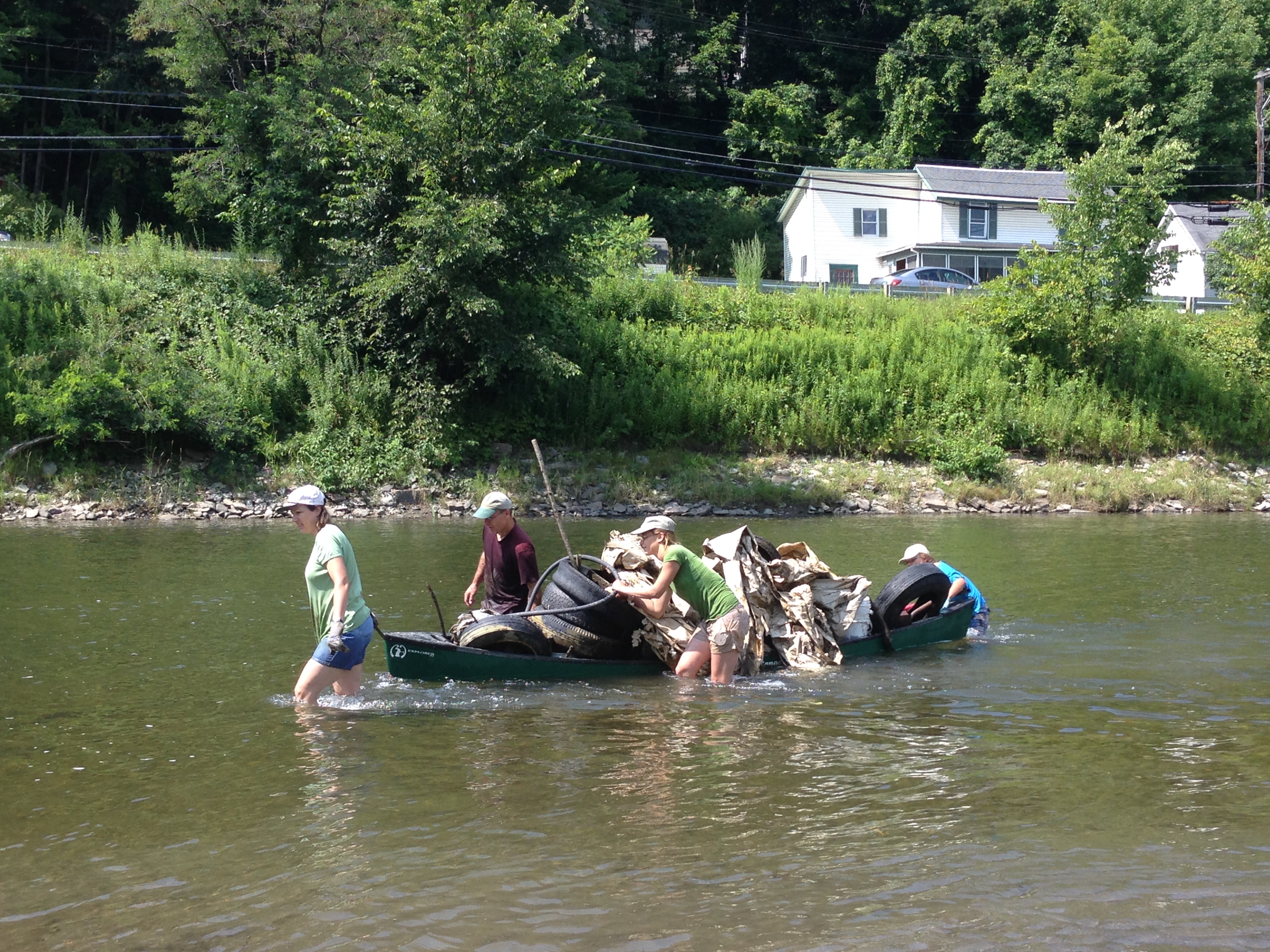 The Fund is so named because it is here that the Winooski River meets up with three of its major tributaries—the Stevens Branch, the North Branch and the Dog River. The Fund will allow us to expand our stewardship efforts and the services that we provide to the Barre-Montpelier communities and engage more residents as river stewards.This work has and will include river clean ups, water quality monitoring, assessment of stormwater systems that empty into local waterways, and stormwater run-off mitigation projects.
Many in the business community have stepped up already to support the Fund: Berlin Veterinary Clinic, Community National Bank, Fecteau Homes, Green Mountain Power, Lajeunesse Interiors, rb Technologies, VT Association of Realtors, VT Mutual Insurance Company, VT State Employees Credit Union, Washington Electric Cooperative and Winooski Hydroelectric.
We need your support as well! Visit the Four Rivers Fund Razoo page to donate!
What does the Four Rivers Fund support?
Water Quality Monitoring: Friends' volunteers all along the Winooski River and its tributaries have been conducting a citizen-science-based water quality monitoring project over the past eight years. Data from our water sampling is reported to State and Federal agencies. The Friends uses the results to help determine where to best focus our efforts to improve water quality and overall stream health.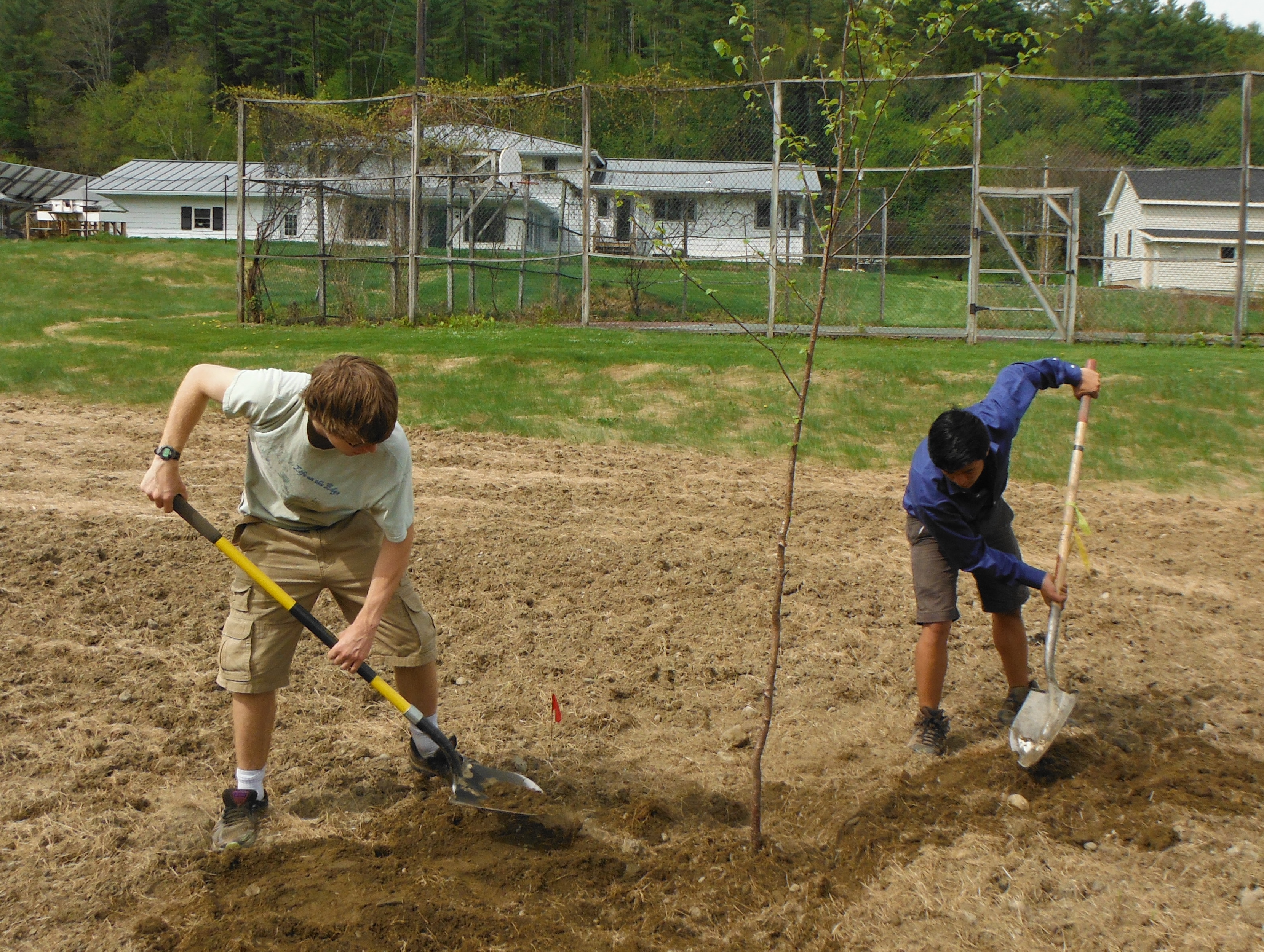 Riparian Restoration: Every spring is the Friends' planting season, when volunteers from local schools, churches, and businesses bring their gloves and shovels to plant trees and shrubs along streambanks to help restore the vegetation that was lost during the massive deforestation that occurred throughout the region in the past two centuries.
This deforestation along river and stream banks has resulted in poorer water quality, reduced fish populations, and property damage from erosion.
Stream bank restoration projects, like this one on the North Branch, are helping to create a truly functioning forested buffer that not only help prevent further erosion, but also absorb and filter runoff and provides better wildlife habitat.
Reduction of Stormwater Runoff: Stormwater runoff is one of the major contributors to poor water quality in rivers and streams, especially in urban areas. Run-off resulting from even gentle rains will wash over impervious surfaces and flow directly into our rivers along with all the pollutants it has collected.
Road salt, fertilizers, pesticides, pet waste, petroleum products and other pollutants are washed off lawns, roads and parking lots and carried down street drains, through the storm drain system, and are discharged directly into Barre and Montpelier's streams and rivers. Our water quality monitoring efforts have shown that bacteria level rise well above state and federal water quality standards after even moderate rainfall amounts.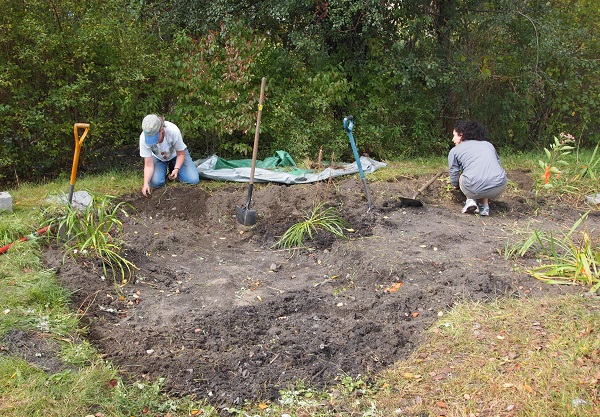 In the hills and valleys of both Barre and Montpelier, rainstorms lead to localized flooding and road and bank erosion, and property damage. While some of these problems must be addressed with expensive infrastructure projects, they can often also be solved much more economically using low impact development and green infrastructure. To counteract the effect of run off from impervious surfaces, the Friends have been working with municipalities, businesses and residents to encourage the proper management stormwater.
Rain gardens (such as the one on the left at the Hunger Mountain Coop), bioretention areas, rain barrels and other methods of capturing stormwater reestablish the natural filtration process found in undeveloped landscapes.
River Clean Ups: You have seen trash along our stream banks and in the rivers themselves. Rivers are a magnet for trash and debris that is not only unsightly and dangerous for recreation but can impact water quality and habitat.The Friends have organized yearly clean ups that involve dozens of volunteers for nearly 20 years. Each year, these cleanups remove scores of tires and tons of other trash and metal from the river and its tributaries.
Please go to the Four Rivers Fund Razoo page to donate!