Onion River Race and Ramble!
Advance registration for the 2017 Onion River Race and Ramble is now open! The event will be held on Sunday, June 4th, 2017.
Advance registration and waiver submission will be available online until June 2nd. After this date, those who are registered but who have not submitted an online waiver will be required to fill out a paper waiver and an extra charge of $5 will be added to your entry fee. To save yourself time waiting in line on Race day, you may print a copy of the Adult or Minor waiver and bring it with you. (NOTE: this is NOT your registration form or the online waiver submission. You must also register for the Race which includes a step for online waiver submission.)
PLEASE SUBMIT YOUR ONLINE WAIVER BEFORE COMPLETING PAYMENT.
Partcipation will be limited to 175 paddlers and fees go up closer to race day. The fee is $25 per person ($15 for youth) if you register by May 29th. From May 30th through June 2nd, the fee is $30 per person ($20 for youth). On June 3rd or the day of the race (June 4th), the price increases to $35 per person ($25 for youth). Proceeds benefit the Friends' work to protect and restore the Winooski River watershed.

**Bow Ornament/Costume Contest! All paddlers are eligible to win a prize for best bow ornament and/or costume. Judging will take place at 10AM in Bolton.**
More about the Race and Ramble:
The Race and Ramble has a paddling class for everyone! Want to paddle but not race? Be a Rambler. Want to paddle as a family? Sign up for the Youth/Family class. Want to race but don't have a long or fancy boat? Join one of the Recreational classes. And of course, there are classes for the fast and furious! Check out the class descriptions here.
Following the paddle, participants will be treated to a light lunch provided by the Richmond Grange (available for registered paddlers only), with burgers for sale by Cub Scout Troop 646. Shuttle service will be provided by Umiak Outfitters and Clearwater Sports.
IMPORTANT: Please drop off your boat(s) and check-in for the Race at the starting line, Bolton Falls Dam, Bolton, VT. One team member will then proceed to Richmond to park their vehicle and catch a free shuttle back to the starting line. Parking is located in Richmond at the Richmond Town Hall lot. IF YOU LEAVE YOUR CAR AT BOLTON DAM, YOU WILL BE RESPONSIBLE FOR GETTING BACK TO YOUR CAR AFTER THE RACE.
Those interested in being part of the day but not paddle are invited to volunteer.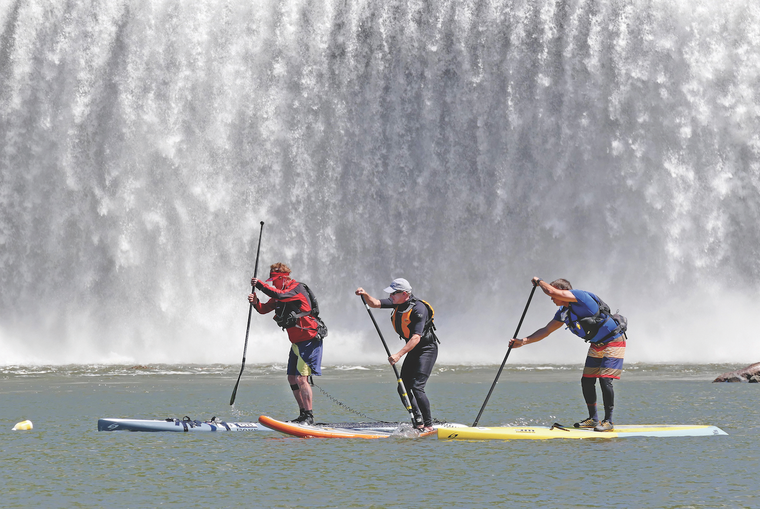 You can find more info on the race here:
Thanks to our 2017 sponsors and partners: Umiak Outfitters, Concept2, Beacon Light Grange #557, Cub Scout Troop 646, Vermont River Conservancy, VermontSUP.com, Outdoor Gear Exchange, Seventh Generation, Ben & Jerry's, and Clearwater Sports.
Looking to rent a canoe or kayak? Our 2017 Race and Ramble shuttle providers have you covered.



Umiak Outfiiters (Stowe) Call Brett Bascom at (802) 253-2317.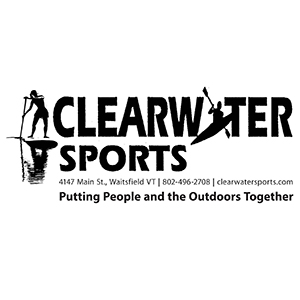 Clearwater Sports (Waitsfield) Call (802) 496-2708.
2016 Onion River Race and Ramble!
Last year's event was held on Sunday June 5th. Friends and neighbors enjoyed a paddle along the Winooski River between Bolton and Richmond. It was a rainy day full of excitement, camaraderie, and fun! Proceeds from the race will support river restoration initiatives in the watershed. Thanks to all for making this year such a success!
Click the links below to view the results of the 2016 Onion River Race and Ramble!
2016 Race Results - By Race Class
Photos from the 2016 Race:
Friends of the Winooski River's Flickr Page - Photos by Noah Pollock and Amy Ludwin
Vermont SUP - photos by Jeremiah Johnson