Winooski Watershed Paddler's Map
Hot off the press is our new Winooski River Watershed Recreation Map and Guide!

This double-sided, waterproof map created by Friends of the Winooski River board member, Noah Pollock, is designed to guide paddlers, anglers, swimmers, and other outdoor enthusiasts seeking to explore the waterways of the region.

Funded by a Champlain Valley Natural Heritage Partnership Water Trail grant, this 10-panel map covers over 240 river miles and contains information on access points, camping, portage trails, swimming holes, points of interest, natural history, and more.

The cost of the map is $10 if ordered online. They can be purchased here, at Umiak Outfitters in Stowe, Clearwater Sports in Waitsfield, or Outdoor Gear Exchange in Burlington.
2016 Onion River Race and Ramble
The 2016 Onion River Race and Ramble was held on Sunday June 5th. Friends and neighbors from all over the region enjoyed a paddle along the Winooski River between Bolton and Richmond. It was a day of excitement, camaraderie, and fun! Proceeds from the race will support river restoration initiatives in the watershed.
112 hardy and happy (and soaked) people participated in our 3rd annual event on Sunday, crossing the finish line in Richmond with a look of joy and accomplishment. Full results and photos can be accessed through our Race page. Thanks to the New England Canoe and Kayak Racing Association (NECKRA), the results can also be found on Paddlestats.net. Sam Davies of the Outdoor Gear Exchange in Burlington wrote a blog post about the event with photos. Be sure to check that out!
Visit the Friends of the Winooski River's Flickr page to view some on-the-water photos, courtesy of FWR Board Member, Noah Pollock!

A special thank you to all of our dedicated volunteers who braved the elements all day, and to our Race sponsors and partners: Umiak Outfitters, Outdoor Gear Exchange, the Richmond Grange, BVT Photos, Red Hen Bakery, Cabot Creamery, Dr. Danger Coffee, Cub Scout Troop 646, Jean and Gary Bressor, and NECKRA.

We'll see you back on the River next year!
Win Prizes in our Where in the Winooski? Photo Contest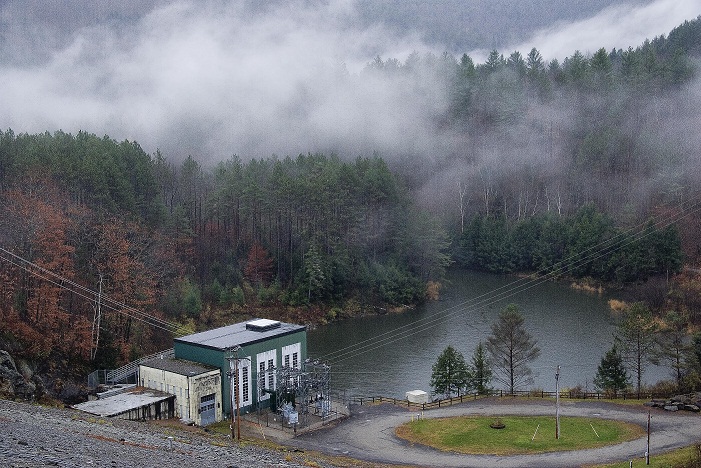 Photo by Charles Fish
Do you know Where in the Winooski watershed this photo was taken? If you know the correct answer, save it for our contest on Facebook and you can win some great prizes! Participating is easy: like our page, like our mini-contest post, and comment with the correct answers to the question, Where in the Winooski? There may also be some trivia questions pertaining to the river and its tributaries.
Are you ready? Head over to our
Facebook page
and submit your answers for contest #1. The person with the most correct answers will win a copy of our brand new, waterproof paddler's map--the Winooski Watershed Recreation Map and Guide! If there are multiple people with the same number of correct answers, the winner will be drawn at random.
Not on Facebook? Not a problem. Navigate to our Facebook page using the link above in order to view the photos. Then email your answers to larry[at]winooskiriver.org with the subject heading "Where in the Winooski?"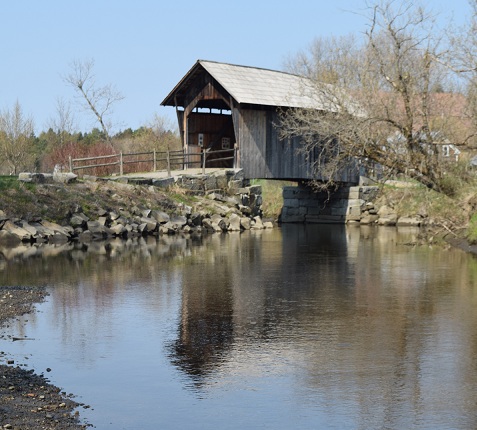 Summer Field Work: Water Quality Monitoring and Outfall Surveys
This summer, water quality volunteers are collecting stream samples in the Cabot/Marshfield/Plainfield, Barre/Montpelier, and greater Burlington areas. These samples are then sent to a lab and analyzed to determine E. coli, chloride, alkalinity, phosphorus, nitrogen, and turbidity levels.
This is important work. Water quality monitoring plays an important role in keeping the public informed about water quality issues and promoting stewardship of our watershed. Furthermore, this valuable data has the power to influence water quality improvements and shape public policy.
Also this summer, Friends staff and volunteers will be conducting outfall surveys in Barre and Montpelier. What we're doing is sampling the water running out of the pipes--which, in a perfect world, should be strictly rain and snow melt--and testing it for the presence of contaminants such as chlorine, ammonia, E.coli, and phosphorous. If we find high levels on any of these or other tests we conduct, we know there's a problem. Since the stormwater outfall system drains directly into the watershed, we want these issues to be resolved quickly.
You can find out more about our programs and view our most recent reports on our
Water Quality page
.
Events
Northfield Labor Day Celebration
September 05, 2016 10:00 am - 03:00 pm
Join us at the Northfield Labor Day Celebration for tours of the newly designed Water Street River Park and stream table demonstrations. Our booth will be open on Monday from approximately 10am until 3pm.
River Clean-up
September 10, 2016 08:30 am - 12:00 pm
Volunteers needed!! River clean-ups will be held in the Montpelier/Barre areas. We will use canoes to collect garbage from the river. Some of the trash will be transported to Montpelier School for Junk Art sculptures. Sign up here: http://signup.com/go/qP5xzN. Meet at Montpelier City Hall, 39 Main St., at 8:30am.
Four Rivers Water Quality Talk
September 15, 2016 07:00 pm - December , :
Come learn about protecting water quality in the Winooski River Watershed at the Unitarian Church in Montpelier, 130 Main St., at 7pm. More details to come.
River of Light: Harvest Mood Paddle on the Winooski River
September 16, 2016 06:00 pm - December , :
Join fellow Friends of the Winooski River for our first moonlight paddle, the "River of Light." The Harvest Moon conveniently will happen on Friday, September 16th. We'll gather at 6pm at the starting point -- Heineberg Bridge on the Burlington/Colchester line -- to organize a car shuttle, with a goal of launching by sunset. We envision a flotilla of brightly lit boats and paddlers celebrating the near autumnal equinox on an easy two-mile paddle/float from the Heineberg Bridge to Lake Champlain. Shine your lights, howl at the moon, hang out at the lake. No registration necessary. Just save the date and starting planning how you'll astonish us with your lighted boat, suit of lights, and/or lighted headgear. More details to follow.
Stream table demos and information table at the Montpelier Farmers Market
September 24, 2016 09:00 am - 02:00 pm
Come experience the wonders of our new stream table and learn about our organization while you browse the Montpelier Farmers Market!