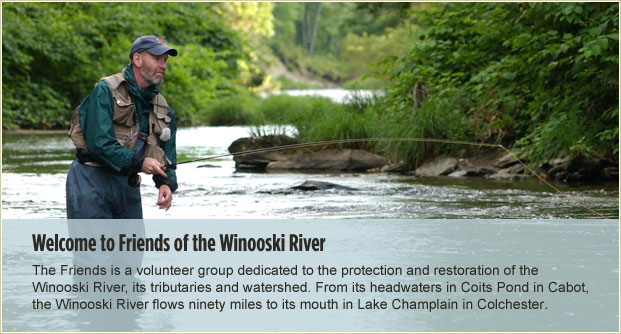 Onion River Race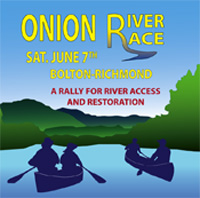 Set aside June 7th for the Onion River Race! Join the Friends on a ten mile race from Bolton to Richmond, through a scenic cut in the Green Mountains. The race is open to experienced racers and the casual paddler alike. Recruit your family, friends and co-workers for a day of excitement, camaraderie, food, and fun! Proceeds from the race will support projects to improve public access and riparian land restoration in the watershed.
For more information, to register, or to sign-up as a volunteer, visit www.onionriverrace.us. Participation is limited - sign-up today!
Volunteer Opportunities
It's spring! Finally! That means lots of volunteer opportunties with the Friends. Email or call 882-8276 if interested.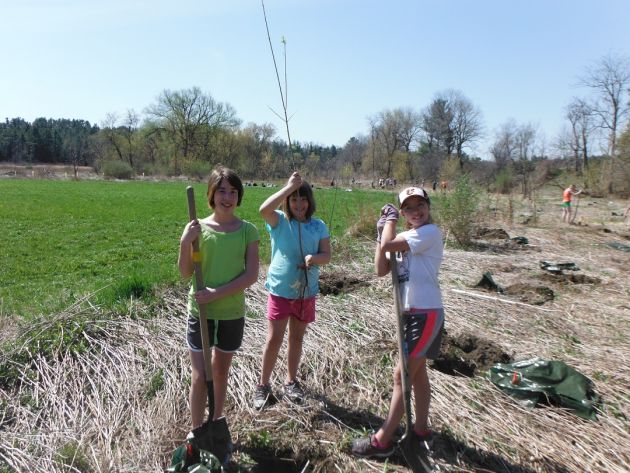 Riparian restoration: We will be working on locations in the Dog River and upper Winooski this spring. Visit our Events page for dates and locations.
Water quality monitoring: The Friends need volunteers in three areas of the watershed: the Headwaters (Plainfield, Marshfield and Cabot); the Four Rivers Partnership (North & Stevens Branches; and Dog and Winooski Rivers) and in the Chittenden County Stream Team area (Lower Winooski).
Rain garden maintenance: We have three rain gardens (in Essex, Montpelier and Plainfield) that are in need of annual TLC. This will involve weeding, mulching and supplemental planting.
River Clean Up: The Friends are partnering with Green Mountain Coffee Roasters and American Rivers for a river cleanup on August 9th. We are soliciting input as to clean up locations. We would like to get a mix of in-water sites and streambank sites. If you have some ideas, let us know so we can check them out! Sign up info will come in June.
Managing Stormwater on Your Property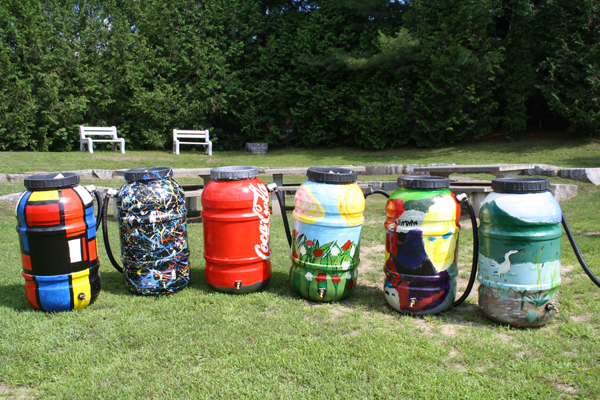 Next time you are in Northfield, look for one of these colorful barrels, painted by Northfield High School students, that is collecting stormwater. Rain barrels, rain gardens and other small site practices can help reduce stormwater runoff that carries pollutants to our streams. Managing stormwater onsite also helps to reduce flo
oding.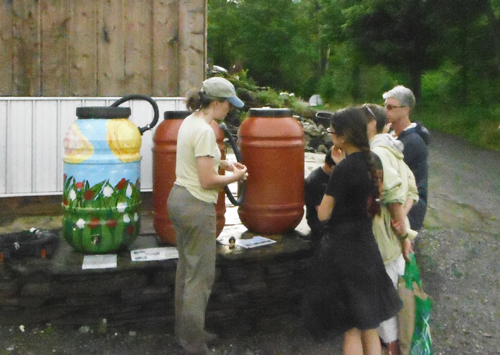 The Friends have also been spreading the word about residential stormwater management through other event such as this at the Green Mountain Girls Farm.
To learn more about what you can do, visit our Stormwater page.
Living in Harmony with Streams: A Citizen's Handbook to How Streams Work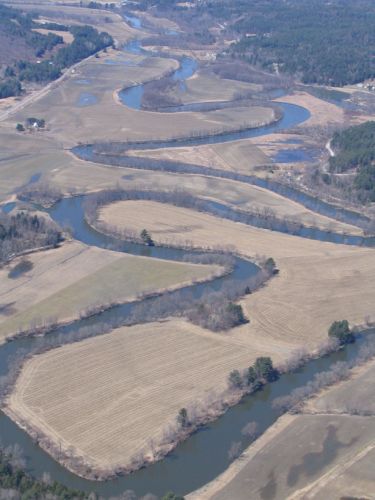 The Friends are extremely excited about our most recent publication: Living in Harmony with Streams: A Citizen's Handbook to How Streams Work. In the wake of Tropical Storm Irene, there were lots of questions about how to manage our streams. Should we dredge? Should we armor the banks? How do dredging and armoring banks impact the aquatic life? How do they impact downstream communities? This handbook describes the natural processes of streams and how human development and actions impact those processes. It also describes the Vermont Rivers Program, stream geomorphic assessment and corridor planning. After you have read through the handbook, visit the Vermont River Management pageto find many more resources including a list of completed corridor plans.
You can also view a short presentation on the guide here. This presentation was created from the guide with funding from the Lake Champlain Basin Program.