Happy Fish and Flood Resilience Go Together!
Many culverts are barriers to fish passage, causing fragmented habitat and isolated populations. We replaced a failing culvert on Crossett Brook, opening up three miles of fish habitat and improving flood resilience. Check out the before and after!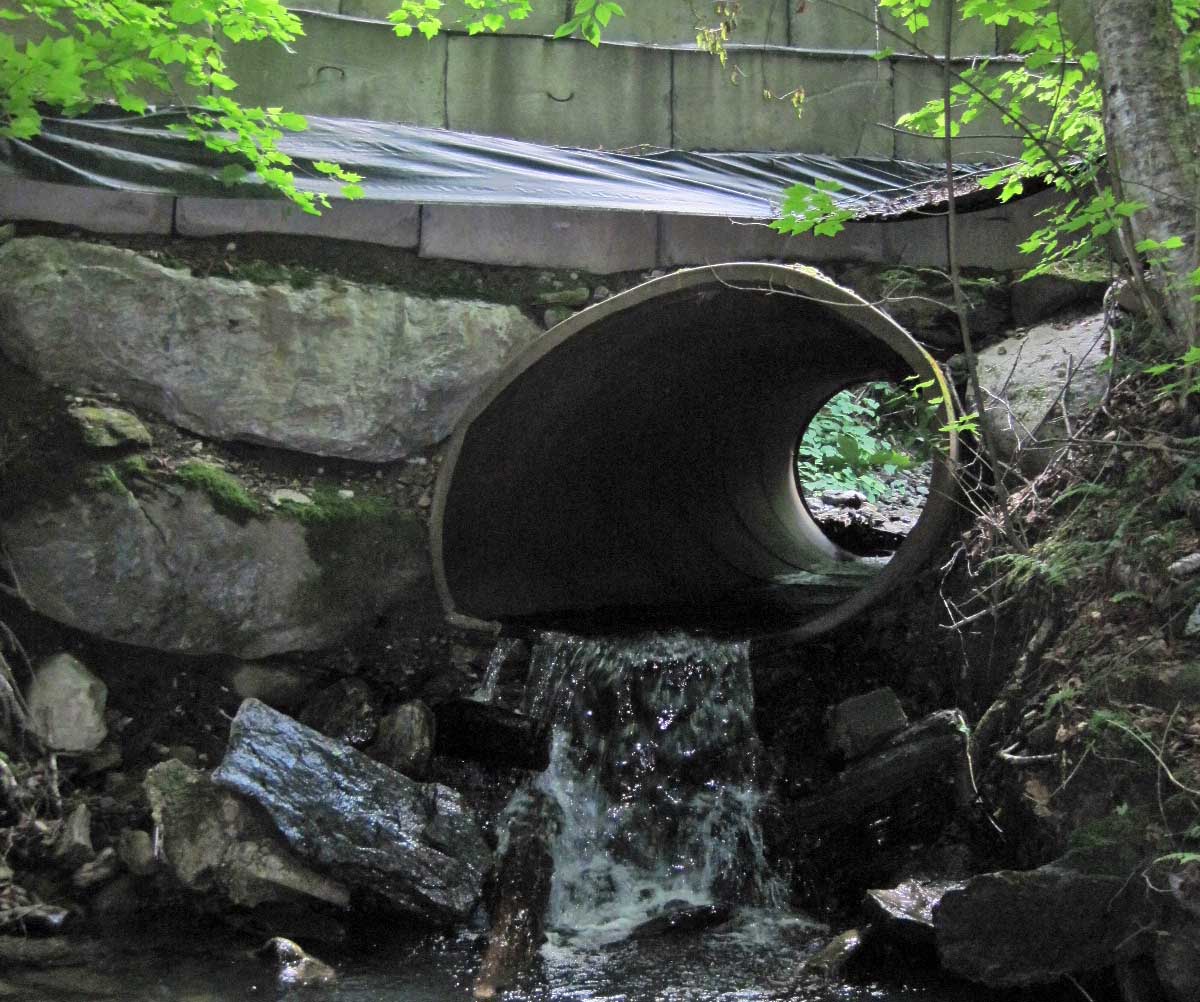 Looking forward to 2016!
The Friends have big plans for 2016! Projects include:
Constructing stormwater mitigation practices at the Cabot School and on private properties in Barre
Completing stormwater master plans for the Smilie School, the Huntington Town Garage and two drainages in Barre Town and Barre City
Planting 2000+ trees and shrubs along the Winooski and its tributaries
Providing education and technical assistance to private road owners on how to reduce erosion and runoff
Completing the design for floodplain restoration along the Dog River in Northfield
Purchasing a river flume and developing an educational program for it
and more including the Onion River Race and Ramble on June 5th!
If you enjoy the Winooski River, please consider supporting our work: Become a member.
Featured Project: Bioretention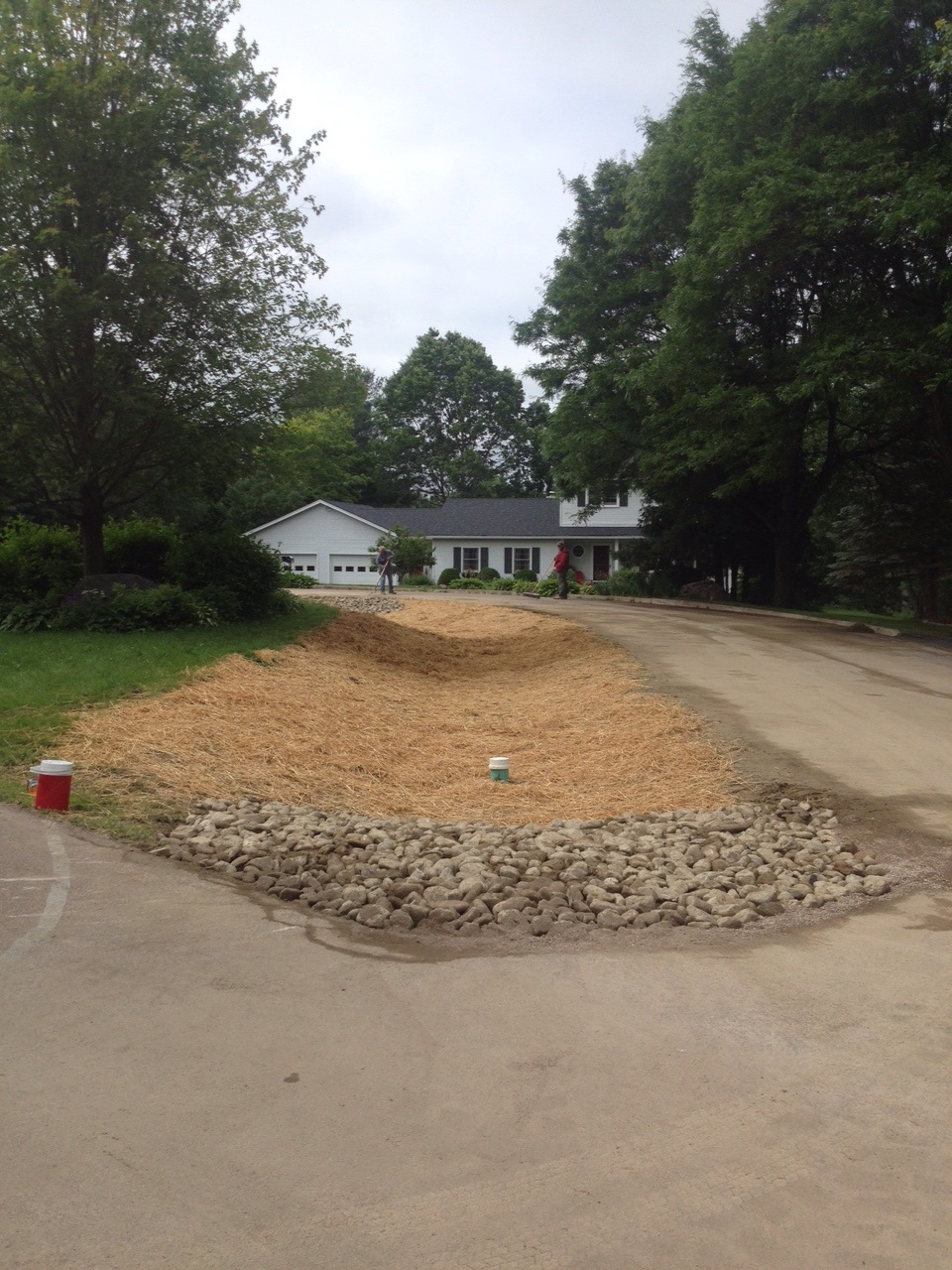 In the summer 2015, the Friends, in partnership with the Town of Williston and funding from the Lake Champlain Basin Program, installed a bioretention facility in the Palmer Court neighborhood in Williston. This neighborhood was built in the 1960s and therefore predates mandated stormwater controls. The cul-de-sac at the end of Palmer Court receives runoff from approximately ¾ acre, over half of which is impervious surface. The Williston Town-wide Watershed Improvement Plan identified the installation of a bioretention area in the cul-de-sac as a high priority project. The bioretention area will capture 200 pounds of sediment and one pound of phosphorus per year.
If you are interested in learning more about stormwater and its impacts, please visit our Stormwater page. To learn more about this project, please contact the Friends at info@winooskiriver.org or 882-8276.
Friends to Hire Communications and Outreach Director
The Friends are looking for someone who enjoys writing, organizing events and programs and working with partners and volunteers to help us expand our communications and outreach programs. Our new Communications and Outreach Coordinator will be responsible for organizing and executing education and other public events and managing and expanding the Friends communications including newsletter development and social media presence. The ideal person will be a 'natural communicator' with superior verbal and written communications skills as well as strong organizational skills. We would prefer someone with natural resource background but are willing to provide professional development on subject matter to a motivated individual with strong communication and organizational skills. You can read the job description here.
Applicants should submit a cover letter, resume and writing sample via email to info@winooskiriver.org. The writing sample (no more than 300 words) should be written in the form of a press release on the value of the work of the Friends of the Winooski River and why and how an individual should support the Friends. Applications should be submitted by January 20 2016.
Events
There are currently no events scheduled.